Tell the Chancellor that you want him to extend and expand the Social Investment Tax Relief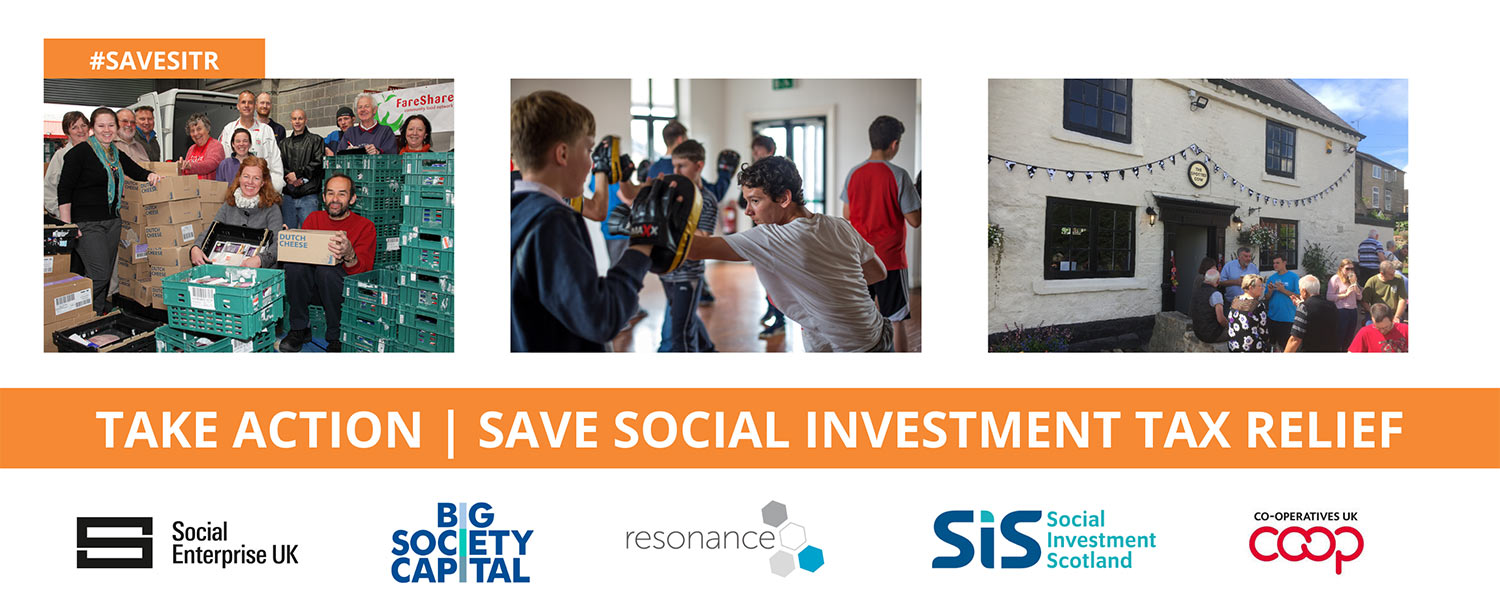 SAVE SITR is a joint campaign led by Big Society Capital, Social Enterprise UK, Co-ops UK and Resonance, supported by many other fantastic organisations across the UK.

The campaign is urging Government to save and reform SITR, a vital tax relief helping social enterprises, charities and community businesses deliver crucial services.
Dear Chancellor,

We are writing to ask for your support to preserve a vital tax relief which encourages investment into social enterprises, cooperatives and community businesses like ours called Social Investment Tax Relief (SITR).
As social enterprises, cooperatives, community businesses and community leaders, we are deeply concerned that SITR is set to expire in April 2021, unless the government grants an extension. We believe that scrapping SITR abruptly at a time when we need to build back better to level up the country is the wrong move.
Social enterprises, cooperatives and community businesses want to get the country moving forward and to do that they need to raise capital. Analysis from Social Enterprise UK indicates that an extended and expanded SITR could help 4,000 social enterprises and create over 13,500 jobs in communities across the country. We need to use every tool in the toolbox if we are going to rebuild this country in the wake of this unprecedented economic challenge.
Worryingly, if SITR is not extended the immediate result will be that millions of pounds of investment capital will be handed back to individuals who wanted to invest their money into organisations like us that support the most vulnerable in society. It would be wrong to hand back this money at a time when we need to rebuild our businesses and society.
We know that you have a strong personal commitment to backing business and helping our country to recovery from COVID and to help the most disadvantaged communities. We hope that as Chancellor you will see the value that social enterprises have to our economy and will do the right thing by extending Social Investment Tax Relief so we can play our part in building back better.
Yours sincerely,

[The Undersigned]